Play
You each can find the way to enjoy
Vast Green Grassfield and
Outdoor spot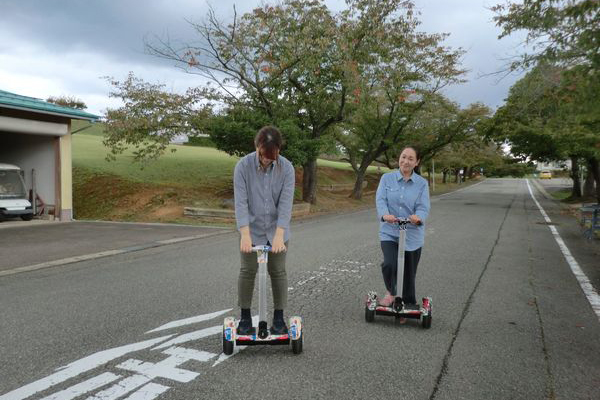 Ground golf and putt golf can be enjoyed by friends and family at the grass field.
It's refreshing to go around the park with a land car, electric bicycle or mini Segway.
The forest bath, where you can take a leisurely walk in the sunlight through the trees, is also wonderful.
Why don't you visit the matchmaking shrine on a tandem bicycle?
Tree climbing is scheduled for a hands-on event about twice a year.
Watch
You can almost touch the starry sky.
Astronomical Observation and Planetarium Shows in Mantenboshi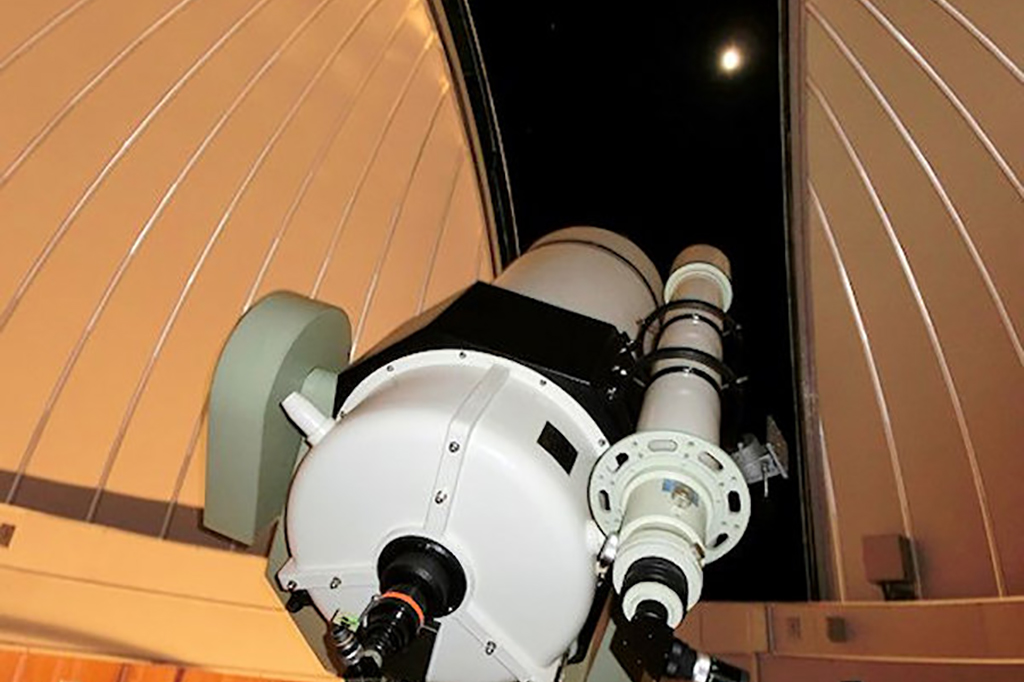 When you come to Noto, we highly recommend that you look up at the night sky. The clear air and low light pollution make the starry skies here one of the treasures of Noto. This facility has the largest reflector telescope (60cm) in Ishikawa prefecture and has discovered four asteroids (Yanagida in 1994 and Noto, Koikeda, and Kiriko Matsuri in 1999). An astronomical observation using a high-performance reflecting telescope that can see the craters of the moon and lying outside looking up at the starry sky will make fantastic memories. The planetarium projects as many as 40 million stars during its show, and using the binoculars allows you to see dark stars and constellations that are invisible to the naked eye. A romantic experience awaits as you longingly gaze upon the universe.
Stay Overnight
Experience astronomical observation with family and friends!
Astro Cottages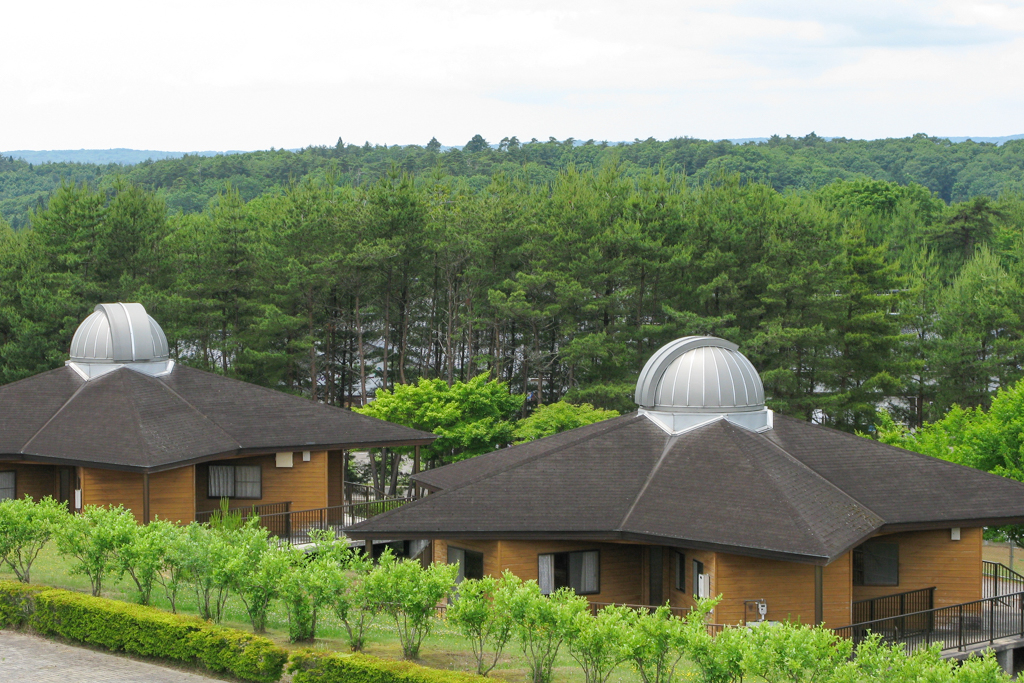 Why not stay at one of our unique Astro Cottages that have star-shaped roofs when viewed from above. There is a total of six buildings – three with an astronomical observation dome with fitted telescope and three with a small portable telescope. One cottage can host up to 10 people, making it ideal for family astronomical observations, group learning camps, or simply as a central base while visiting the rest of Noto. The astronomical observation domes, which block the light from the surroundings, allow you to see the starry sky in optimal conditions. The small, high-performance telescopes also allow you to enjoy seasonal constellations.
For inquiries regarding accommodation reservations, please call TEL: 0768-76-1680 FAX: 0768-76-1681.
Reservations can be made by phone from 9 am, 3 months before the date of use.
Eat
Enjoy the chef's recommended local menu.
Cafe & Restaurant – Hanashoubu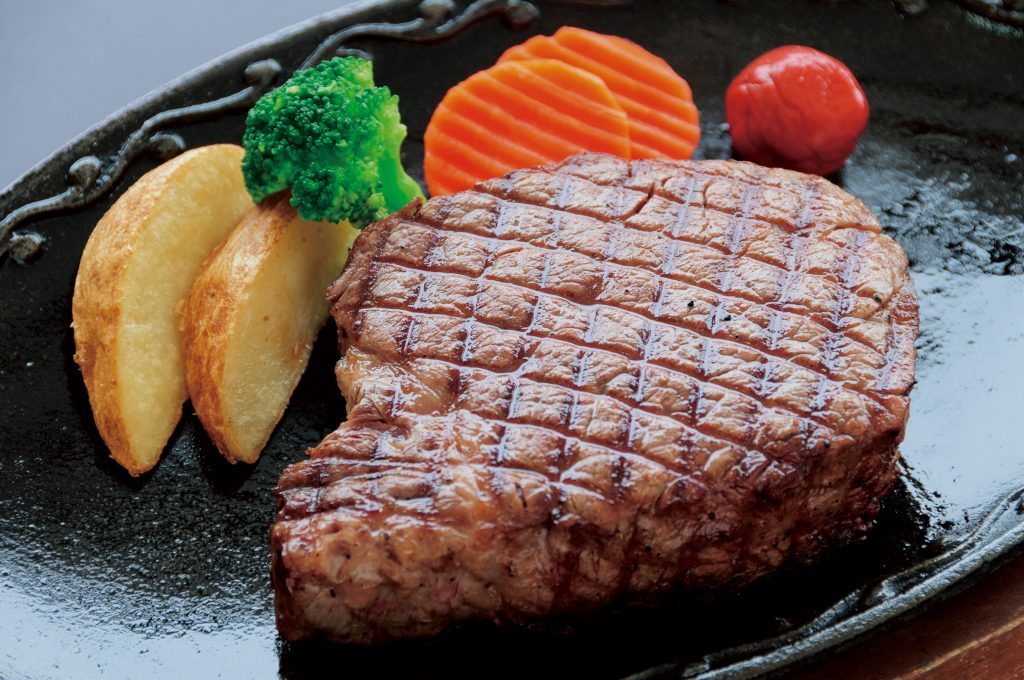 A spacious restaurant that can accommodate up to 60 people. From the window, you can see the lawn, giving a feeling of openness. The chef's specialty dishes include Noto beef steak (using Noto-Beef brand meat), handmade juicy hamburgers, some lighter meals, Japanese and Western set meals, and kaiseki meals (reservation required). A wide range of dishes are available for the whole family to enjoy. If you would like a private room, we have a Japanese-style room (up to 30 people) and a Western-style room (up to 10 people). We can arrange various kaiseki meals, so please feel free to contact us.
Eat
An indispensable part of outdoor activities.
BBQ Facilities – Fureaikan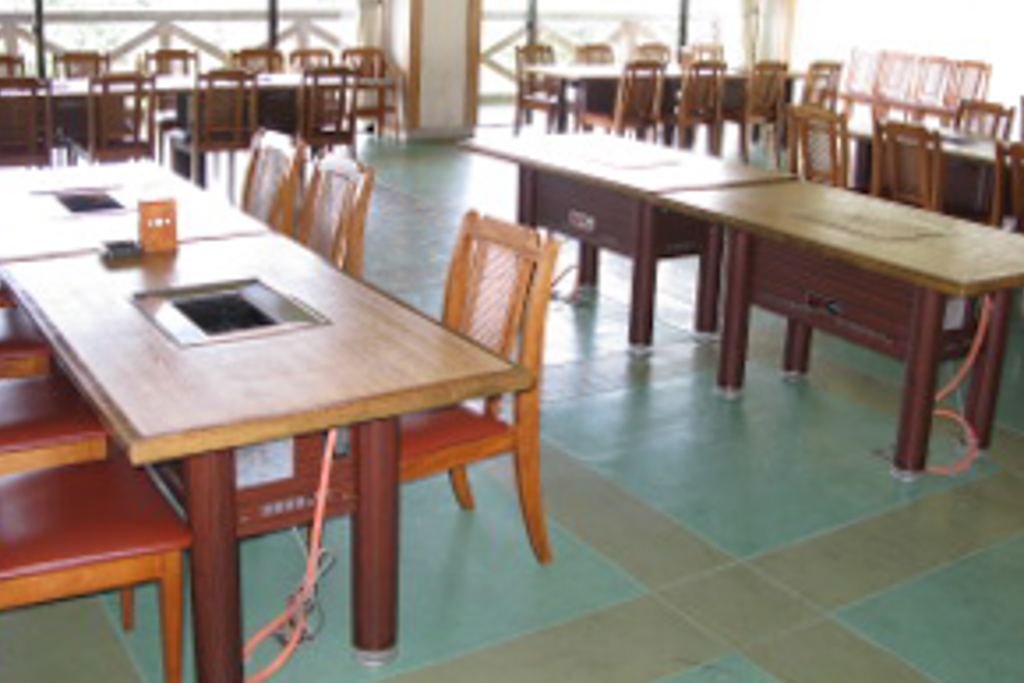 There is a large indoor barbecue facility in the park that can accommodate 80 people and a roofed outdoor barbecue area that can accommodate 100 people. After a round of ground golf, putt golf, or walking around the park, why not enjoy barbecuing in nature too? On a clear day, you can see the Tateyama mountain range over the sea, which will make you feel refreshed and the food taste even more delicious. The menu includes meat and seafood sets, salads, drinks, and more, and – for a small rental fee – you can bring your own ingredients and grill in the outdoor facility.
Eat
Take a break in an old thatched roof house.
Rest House – Gorokuan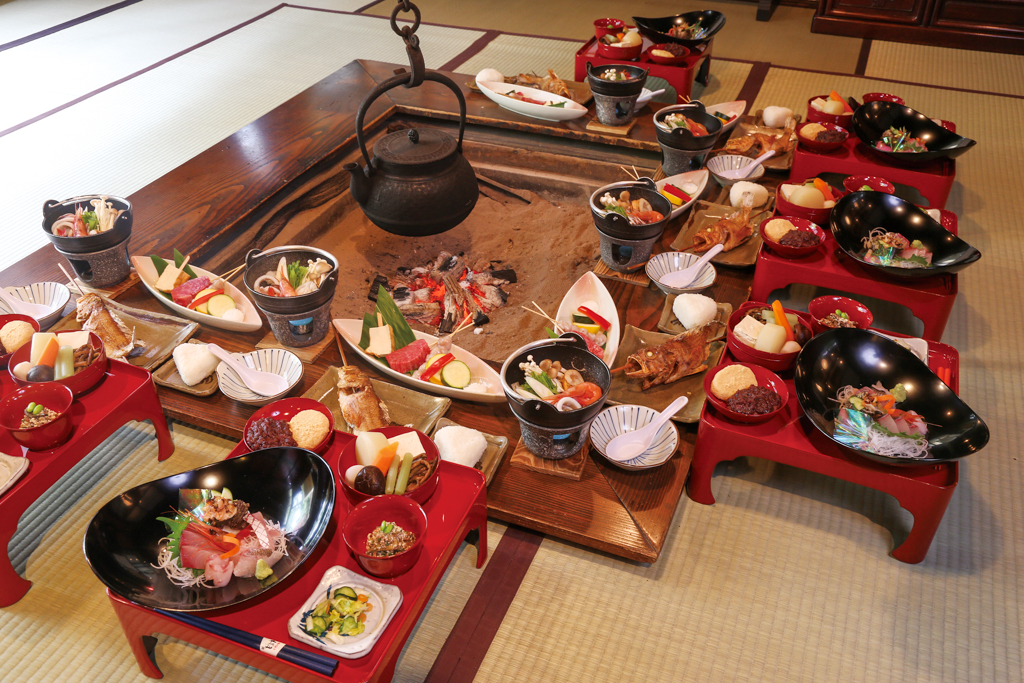 This typical Noto-style old thatched roof house now welcomes anyone who needs a short break from walking in the park. The building was built during the Edo era and was relocated from a nearby village. Matcha tea and sweets are served here on Saturdays, Sundays, and public holidays, and you can enjoy robatayaki (charcoal grilled lunch and dinner) if you make a reservation in advance.
Shopping
Take home the charms of Noto.
Shop – Flower Day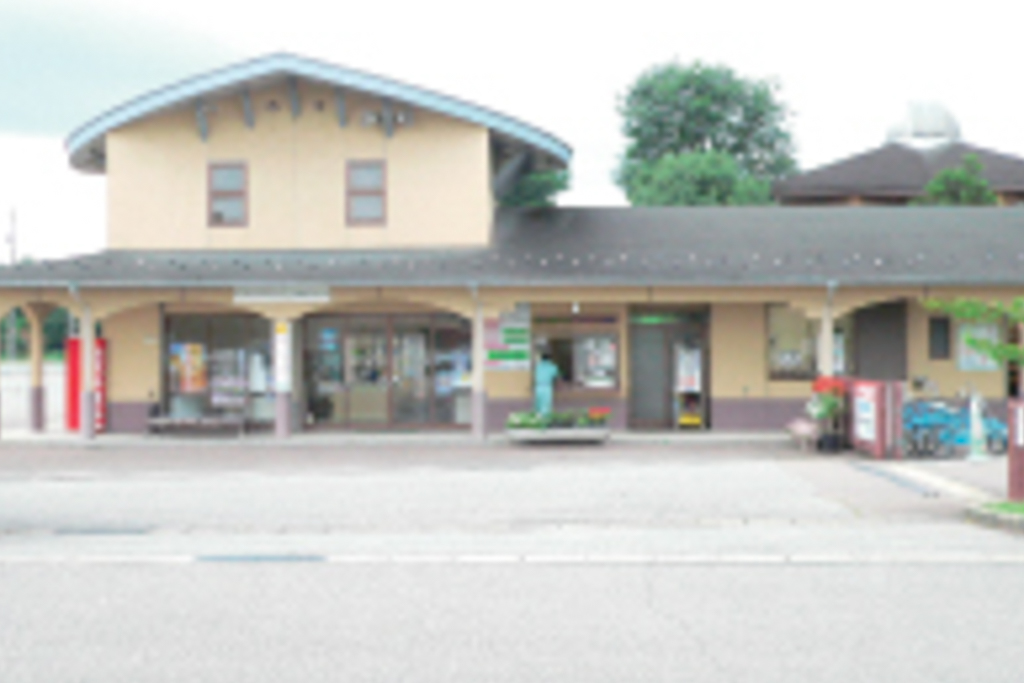 Just as you might expect from a shop in a botanical park, this shop is filled with seasonal flowers. We offer flower seedlings grown in the park, seasonal flower seedlings collected from all over the country, and unique garden goods that encourage a lifestyle with flowers. We also sell bread and donuts from popular bakeries in Noto and Kanazawa, delicious local products such as jams and ice cream, and crafts by local artists. We are planning to host craft workshops in kiriye and mizuhiki art and programs that both parents and children can enjoy, such as Satoyama classes.
The goods we recommend will be able to order through FAX as from April 1, 2021. Now we are under process of goods selection and of process definition. Your kind patience would be very much appreciated.
Unipue Experience
An agricultural ritual listed as a UNESCO Intangible Cultural Heritage.
Aenokoto Performance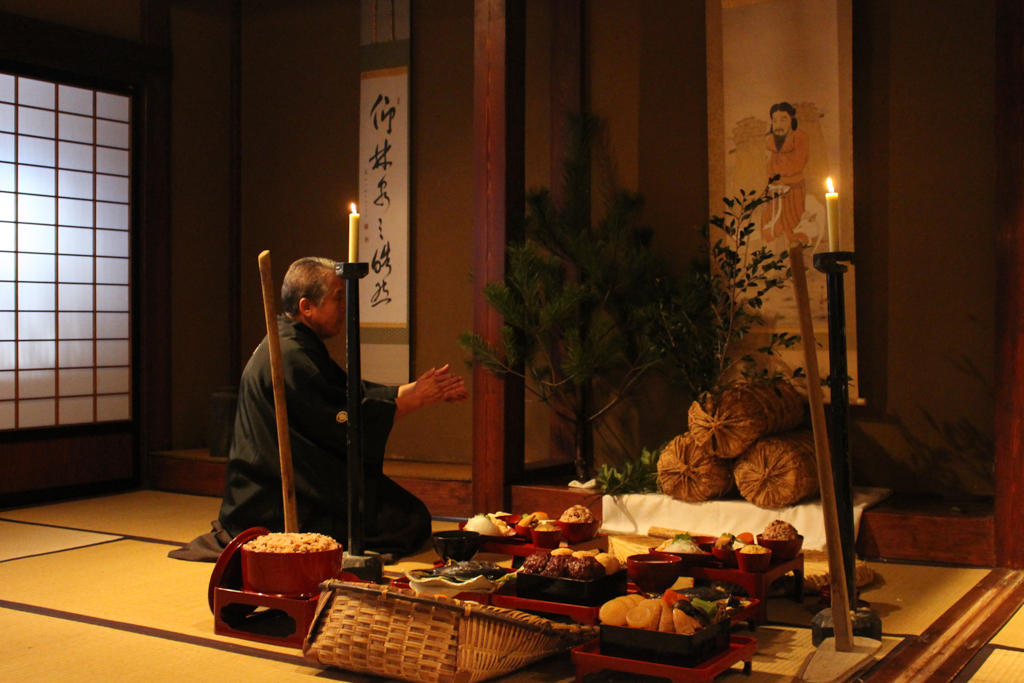 Aenokoto is a typical folk event of Oku-Noto that offers prayers and gratitude to the deities of rice fields that protect rice cultivation. It was designated as a National Important Intangible Folk Cultural Asset in 1976 and registered on the list of UNESCO Intangible Cultural Heritage on September 30th in 2009. Every year on December 5th, we welcome the deities of the rice field, who are a married couple, from the rice fields that have been harvested that year, act as if the deities are there with us, and treat them to a feast. We then bring the deities of the rice field, who spent the long and harsh winter with a hosting family, back to the rice fields on February 9th the following year. In the past, Aenokoto took place in every farmhouse in Noto Town. In recent years it has been performed at Gorokuan.
At Gorokuan, we have a plan for groups who want to experience Aenokoto. Please contact us for more information.