A park full of nature
that can be enjoyed in a variety of ways!
In Oku-Noto (the furthest regions of the Noto Peninsula) the locals still live in traditional ways, close to nature. Yanagida Botanical Park is located in the centre of Noto Town on the Noto Peninsula. The flowers decorate the garden every season: you can see cheery blossoms, Noto Kirishima azaleas and irises in spring, hydrangeas and roses in early summer, lilies in mid-summer, and pertussis and cosmos in autumn. At the star observation hall called Mantenboshi astronomical observations and planetarium shows are held and at the Astro Cottages you can stay over night while observing the clear, starlit sky. Why don't you come and make unforgettable memories surrounded by the nature of Noto?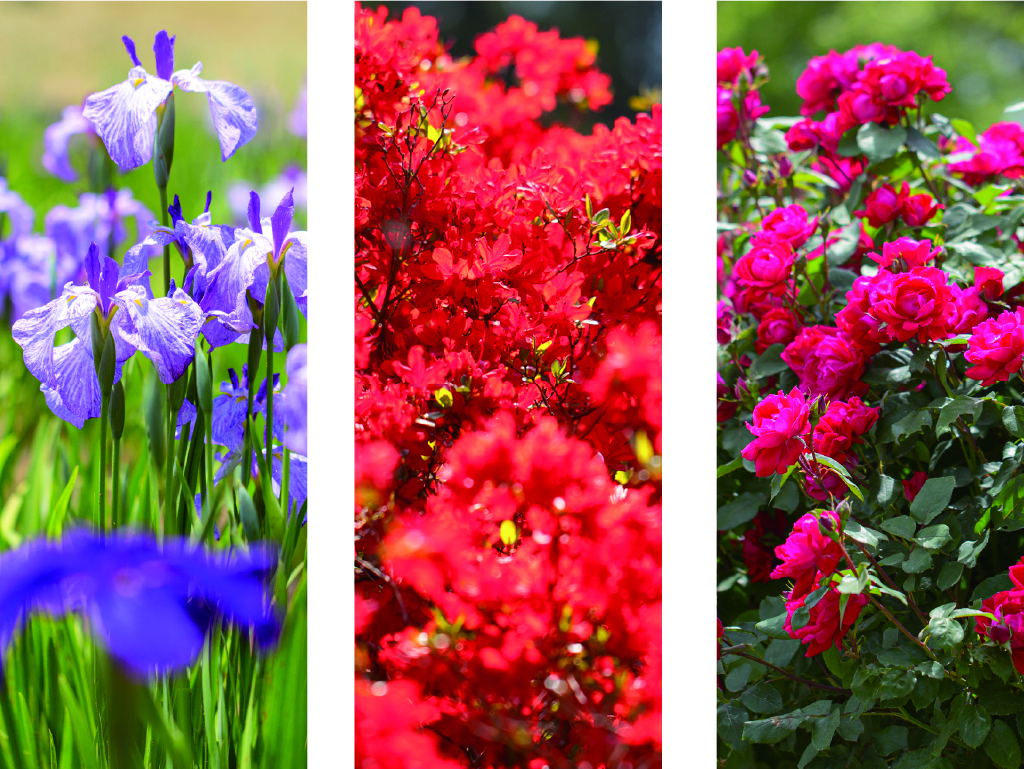 Enjoy a whole day in the park!
This park has a wealth of activities.
There are plenty of outdoor spots – e.g. a vast lawn, a putt golf course, a barbecue plaza – and you can watch and experience a demonstration of Oku-Noto's traditional Shinto ritual Aenokoto in the old thatched roof house Gorokuan. Take advantage of the various activities on offer and you'll fill a day in no time. Here you can refresh your body and mind. Vehicles such as golf carts, electric bicycles, mini Segways, and two-seater tandem bicycles are all available.